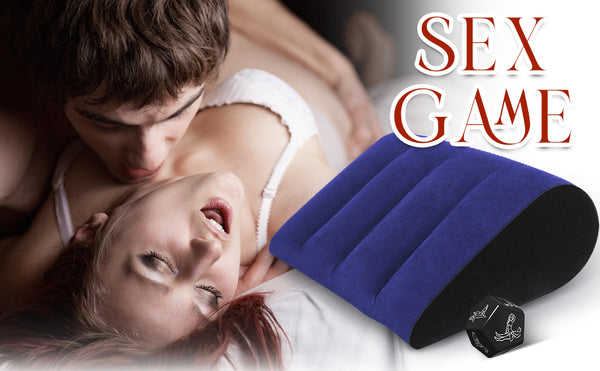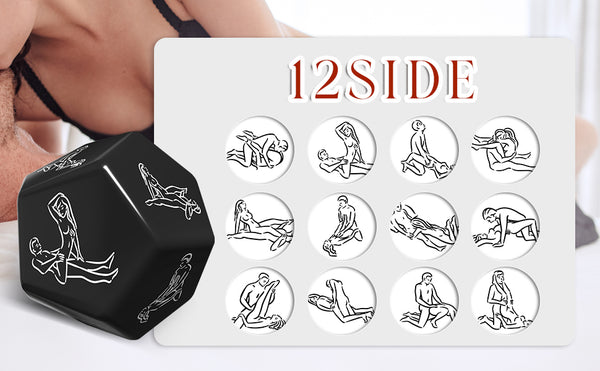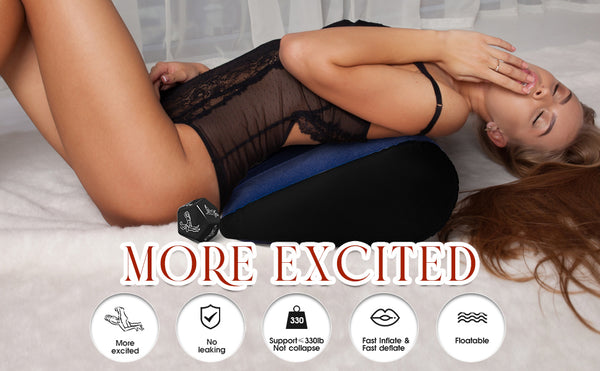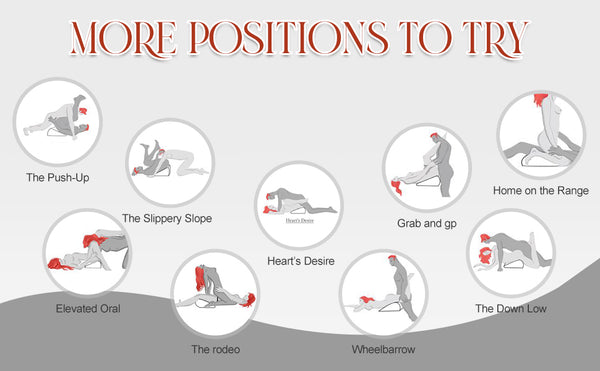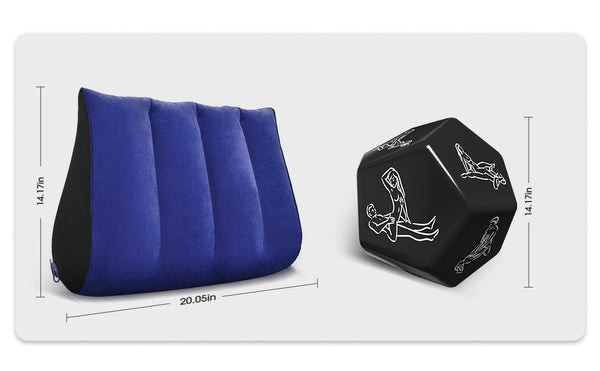 About sex wedge pillow
Introducing our Sex Dice and Support Pillow combo, an ultimate way to spice up your love life!
Perfect for any scenario, this portable set adds excitement to every intimate encounter.
The dice offer 12 thrilling sex positions.
Simply roll to decide your next move.
The specially crafted pillow provides comfort and pleasure during sex, supporting various body parts.
Additionally, it serves multiple purposes beyond its use as a sex aid, offering essential support during pregnancy, and providing comfort for elbows during certain positions.
Unleash your desires, explore new sensations and elevate your pleasure to new heights with our innovative set!
Experience the pleasure of challenging positions with our specially crafted sex wedge pillow. Providing support for various body parts, it enhances comfort during sex, making every moment more enjoyable for both partners.
This unique combination of sex toys makes an ideal gift for adventurous couples seeking novelty and excitement. The surprise factor of not knowing the next position adds to the thrill of exploration.
Crafted with high-quality materials, the dice boast hard acrylic construction for durability, while the inflatable pillow features a soft and luxurious plant velvet fabric surface for utmost comfort.
Take the fun wherever you go! This versatile sex toy set is portable and can be used at home, outdoors, parties, and even during travel, adding excitement to every intimate encounter.
Moreover, the sex wedge pillow serves multiple purposes beyond its use as a sex aid. During pregnancy, it provides essential support for the baby bump or back. You can also use it to elevate yourself slightly during early-trimester missionary positions or as a comfortable rest for your elbows during sex from behind, enhancing your overall experience.
Don't miss the chance to spice up your love life and explore new sensations with our innovative Sex Dice and Support Pillow set. Unleash your desires and make every encounter a memorable and satisfying adventure!