Introducing
Mini Wand Massager
If you are an office worker, work permanently for a whole day

If you are a full-time mom, taking your children and housework all day long

If you are a sporty person, often feel sore hands and feet

Our Wand Massager allows you to enjoy professional massage and relaxation at home!
RELAX YOU BODY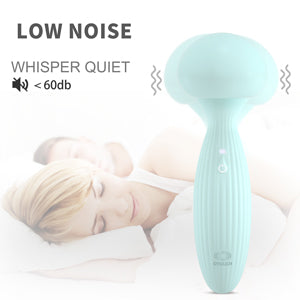 Powerful & Quiet
7 Powerful Vibration Modes: Our Mini Wand Massager cycles through 7 vibration modes, offering deep relaxation anytime you need it.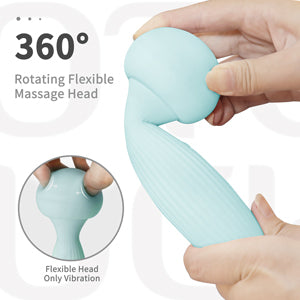 Flexible head rotation of 360
360° Flexible Head Rotation: Crafted from high-quality ABS material and super soft silicone, this cordless massager's head can be conveniently bent in all directions.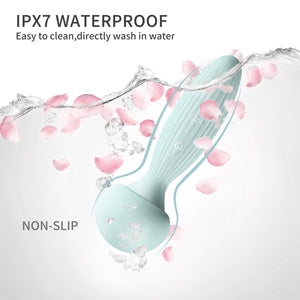 IPX7 WATERPROOF
 IPX7 Waterproof Design: 100% waterproof and easy to clean, this USB rechargeable massager offers convenient use in the bath and showers.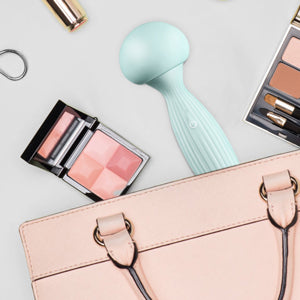 Portable design
Portable and Lightweight: Perfect for travel and daily use, this Mini Wand Massager is small, light, and can be stored in a flannel bag for on-the-go convenience.
Specifications
Material: Silicone, ABS
Vibration mode: 7 vibration modes
Working voltage: 3.7V
Waterproof level: IPX7
Working noise: <60dBCustomer Satisfaction Guarantee: We offer a 1-year warranty and free replacement service to ensure your complete satisfaction. Our 24/7 customer service team is available to assist you with any questions or concerns.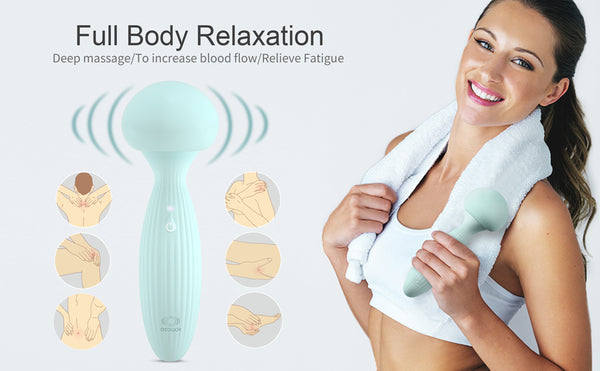 Experience the convenience and luxury of professional massages and relaxation right in the comfort of your own home with our Mini Wand Massager. Designed to cater to your relaxation needs, this handheld electric massager offers 7 powerful and quiet vibration modes, allowing you to tailor your massage experience to your liking.
Crafted from high-quality ABS material and super soft silicone, the Mini Massager Wand features a 360° flexible head rotation, providing you with the flexibility to target those hard-to-reach areas and specific muscle groups, giving you the relief you need.
Engineered with an IPX7 waterproof design, this massager is completely waterproof and easy to clean, making it perfect for use in the bath or shower. The USB rechargeable feature ensures hassle-free and convenient use, wherever you may be.
Its portable and lightweight design makes it a perfect companion for travel and everyday use. Compact and easy to carry, you can conveniently store this Mini Wand Massager in a flannel bag, allowing you to indulge in relaxing massages throughout the day, anytime, anywhere.
Rest assured that your satisfaction is our priority. We offer a 1-year warranty and free replacement service, ensuring that you can enjoy the benefits of our Mini Wand Massager with complete peace of mind. Our dedicated 24/7 customer service team is also available to address any queries or concerns you may have.
Say goodbye to muscle discomfort and rejuvenate your body and mind with the indulgent relaxation offered by our Mini Wand Massager.