Silky Smooth Silicone
PREMIUM MATERIALS [Suking vibrator] made with the best medical silicone, body-safe & phthalate-free.
FULLY WATERPROOF [Clitoral sucker] for pleasure and fun with peace of mind.
CLEAN EASILY [Clit stimulate] using warm water and soap or a good toy care formulation.
*COMPATIBLE with water-based lubricants only, avoid contact with silicone lubes!
It Feels Like You're Getting Oral Sex
Where the Clit Sucker differs is that it sort of sucks at your clitoris, but in a soft way that's enjoyable and sans all the wet lapping that some partners tend to do when giving oral sex
Clitoral Sucking
Nipple Teasing
Testicle Stimulating
[Mimic Oral Sex, Much More Subtle and Direct] This sucking vibrator is more than just a vibration effect.Sucking, pulsating and throbbing from within, that soft little tip gently surrounds sweets spots without overwhelming sensitive tissue

[Suck on Your Clitoris with 10 Different Patterns] This clitoral sucker to help you reach orgasm in just a few moments. With its comfortable handle & button, you can easily switch different vibrations to vary the pleasure

[Fully Rechargeable] This sukcing stimulator via an included mini USB cable, 90 minutes of charge time will run the sucker for up to 60 more minutes of continuous use. Enabling you to use it and experience pleasure anytime, anywhere. No more need for batteries(the vibe won't turn on with the charger still attached)

[Sleek and Medical-grade Silicone] This vibration sucker is 100% adapted for the body, odorless, and offers skin-like touch sensations. 100% waterproof for extremely simple cleaning and for pleasure and fun with peace of mind

[Secret Package] This clitoral vibrator comes in a simple and discreet packaging that no one will know what's in it
Why Should You Pick BOMBEX Clitoris Stimulator?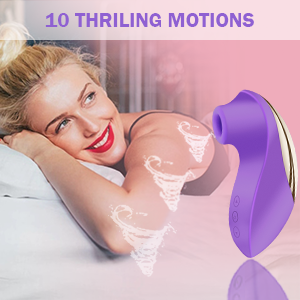 10 Pleasure Modes
Simply place the hole over your clitoris and activate the vibrator to feel the toe-curling suction motions

You can start slowly with the intensity level, then increase it as need be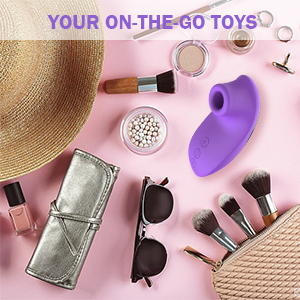 Take It Anywhere
Petite size and quieter than similar sucking vibrator for discreet play
USB rechargeable, making on-the-go pleasure easier than ever
Our Luxury Gift Box Contains
1 x BOMBEX Clit Sucking Vibrator
1 x USB Cable
1 x User Manual
Introducing the Perfect Combination: Bombex Charger and Waterproof Clitoral Sucking Vibrator

Experience the ultimate pleasure with the perfect pairing of the Bombex Charger and the Waterproof Clitoral Sucking Vibrator. This dynamic duo is designed to take your intimate moments to new heights of satisfaction and bliss.

The Bombex Charger is a game-changer when it comes to powering your favorite pleasure devices. With its advanced technology, this charger offers fast and efficient charging for a variety of toys, including the Waterproof Clitoral Sucking Vibrator. Say goodbye to the hassle of constantly replacing batteries and hello to uninterrupted pleasure with the Bombex Charger.

Now, let's talk about the star of the show—the Waterproof Clitoral Sucking Vibrator. This revolutionary device combines the power of suction and vibration to deliver mind-blowing sensations. Designed specifically for clitoral stimulation, this vibrator features a unique suction technology that mimics the sensation of oral pleasure. With multiple intensity levels and pulsation patterns, you can customize your experience and explore new levels of pleasure.

But what sets the Waterproof Clitoral Sucking Vibrator apart is its waterproof feature. Dive into a world of pleasure as you enjoy its stimulating sensations in the shower, bathtub, or pool. Its waterproof design allows for effortless cleaning and opens up a whole new realm of possibilities for wet and wild adventures.

Imagine the perfect combination of the Bombex Charger's reliable power supply and the Waterproof Clitoral Sucking Vibrator's mind-blowing stimulation. With this duo at your disposal, you can indulge in endless pleasure without worrying about batteries running out or limitations on where you can enjoy your sensual experiences.

Upgrade your pleasure game with the Bombex Charger and Waterproof Clitoral Sucking Vibrator. Discover the heights of ecstasy, explore new sensations, and unlock the door to unforgettable pleasure. Get ready to embark on an intimate journey like no other with this dynamic duo by your side. Your satisfaction is just a charge away!